Online Auction - Registered South Poll Cattle - Every April & October
Next Sale: April 27th, 2023
Includes: pairs, cows, heifers, and bulls.
For notices, sign up for our email announcements list HERE.

Semen for Sale ~ Bull 6400 / (Reg # 37362)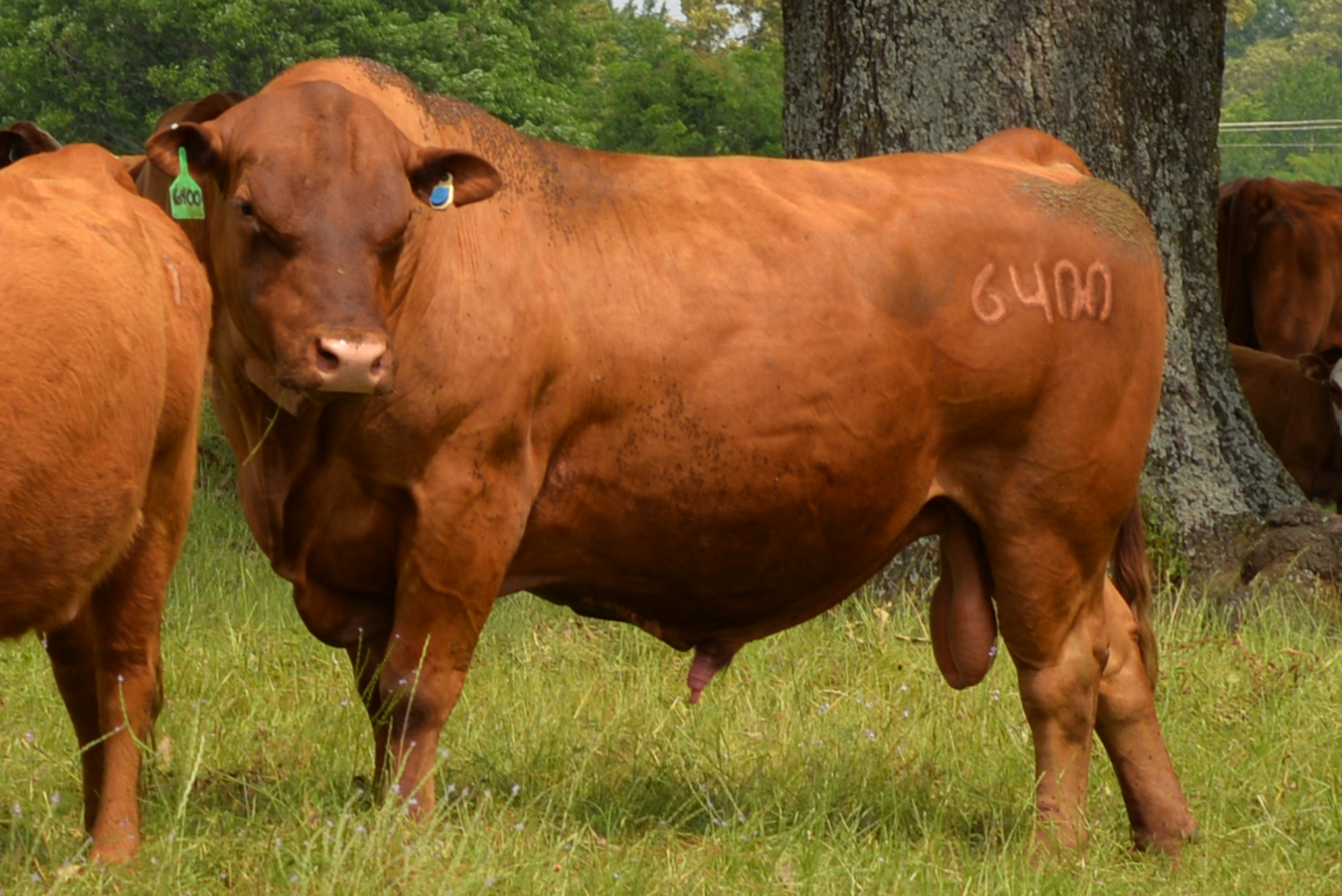 The South Poll breed is a 4 way cross of (25% of each) Red Angus, Barzona, Hereford, and Senepol. It was created by Teddy Gentry (of the Alabama country group fame) to thrive in a grass-fed program in hot, humid environments such as they have in Alabama where Teddy lives. We have found that this breed is perfect for our environment in East Texas and we purchased this bull directly from Teddy. 6400 is a Fullblood Registered South Poll bull. He is a good-natured bull that throws low birth weight calves which gain readily on grass. He is an excellent choice for anyone looking to add (or maintain) a grass-fed phenotype to their operation. Price is $15/straw. We have several hundred available.


Sign up HERE for our email list where we announce any Registered South Poll Cattle that we have for sale.